Excess hair on the body can sometimes make you feel very annoyed. It also becomes hard to get rid of the hair from your vagina as it is a delicate part of your body. Wearing a bikini with that hair can be a nightmare for most of us.
So, here we will talk about Brazilian wax also called bikini wax. We will discuss how to prepare for a Brazilian wax to get rid of that unwanted hair.
A Brazilian Wax- What is That?
Some people might not be familiar with Brazilian wax. As mentioned above it is also known as a bikini wax as it helps to remove that extra hair past your bathing suit line.
So, by using Brazilian wax you can easily get rid of that unwanted hair from your buttocks, labia, or clitoral fold even without hurting yourself.
A full Brazilian Wax- What is that?
If you do not want to remove the hair completely from your vagina then, you can just leave some hair in front with a thin strip or a small triangle shape.
But a Brazilian wax is meant to remove the hair completely from your labia or between your buttocks. Then you can call it a full Brazilian wax. Now, the choice is yours.
What to Expect While Using a Brazilian Wax by a Professional?
There is a different specialist who can help you to get that wax done. If you want to get a Brazilian wax done by a professional then you should be a little relaxed.
As most specialists are well-trained so, you can get a good and painless service. You can go for the soft wax to make your skin extra smooth and soft.
Does Brazilian Wax Hurt?
As the parts of your vagina are quite thin and sensitive so, you might feel a little pain if you are going for the wax for the first time.
A little discomfort can be felt while using the wax in the top portion above the cleft and inside area of the outer labia. But waxing your butt area is not so painful. You will get familiar with the product after using it quite a couple of times.
How to Prepare Yourself Before a Brazilian Wax?
Before getting a Brazilian wax make sure the hair of your vagina is at least 1/4 inches. A day before getting the wax done exfoliate your vaginal area gently and use a light moisturizer.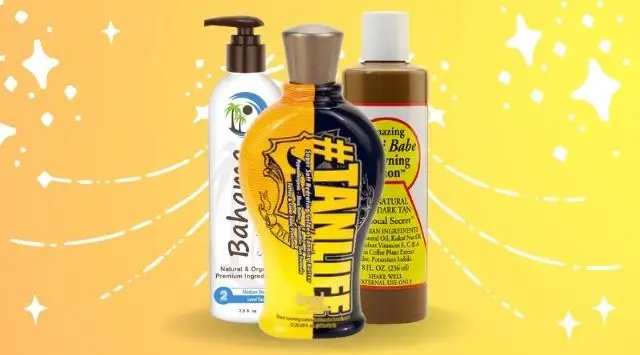 I will share with you my opinion on some of the best tanning lotions for sensitive skin
If you are worried about the pain while waxing then, you can take Advil(pain killer) half an hour before your appointment hours.
Drinking coffee or wine before getting the wax should be avoided as it can make your skin more sensitive.
How Can You Make Your Waxing Less Painful?
To make your wax less painful you can take Advil as mentioned above. The whole process gets over within 15 to 30 minutes. So, you don't have to feel the pain for long.
Getting a Brazilian wax done quite often can make it less painful because the hair follicles stop growing back altogether and also becomes weaker. Avoid alcohol before the procedure.
What You Should Not Do After a Waxing?
Here are some useful tips you must follow after a Brazilian wax to make it last longer.
Loose Clothes – Go for loose clothing after a Brazilian wax so that your skin can breathe and there is no rubbing.
Do Not Exfoliate – Exfoliating the newly waxed area can lead to bumps and ingrown hair. So, avoid exfoliating.
Avoid Heat – Just after waxing you should avoid anything that is associated with heat formation in your body like workouts, hot showers, sex, or saunas.
Use Antiseptic Lotion – After getting a shower use an antiseptic lotion a couple of times. This will reduce irritation caused by waxing and also kills bacteria.
Avoid Shaving – Do not shave even if you find small hair coming out after a few days of getting the wax done. Instead, if you want you can book your next wax.
Is Brazilian Wax Costly?
A Brazilian wax can cost you around $40 to $100. It mostly depends on the wax used and the location where you are getting your wax done.
When Should You Avoid Waxing?
You should avoid getting the wax done during your period as you are already in pain during your periods and also at the height of your sensitivity.
If you still want to get the wax done during your period then you should tell your salon expert about the same.
It is always better to get a Brazilian wax done by an expert. This will help you to get a smooth wax without much pain.
There are several types of waxes available so, you can go for the one that suits your skin and is also affordable.
Waxing with a good Brazilian wax lasts for about 3 to 4 weeks. If you are under medication then talk to your doctor before getting the wax done. A Brazilian wax can give you that perfect result if used properly.