A perfect and beautiful tan depends on several factors like complexion, healthy skin, and care taken before and after the tanning session. Spray tanning or airbrush tan is the best way to get that perfect bronzed look.
To get a darker and more long-lasting color after spray tanning it is necessary to make it last on your skin for a longer period of time.
As the airbrush tanning solution contains DHA so, it can make your tan darker if kept longer.
Without proper care, after the spray tanning session, you may notice streaky patches on your skin which will fade faster.
In this article, we will let you know how long does spray tan last and care need to be taken before and after airbrush tanning to make it last longer.
How Long Does Airbrush Tan Last?
The last of an airbrush tan depends on the texture of your skin and following a proper spray tan care routine. Let us find out some other ways to make your spray tan last longer.
Exfoliate
Exfoliating your skin 24 hours before spray tanning can help you to get that long-lasting tan.
Exfoliating before the tanning session can remove dead skin and make your skin smooth.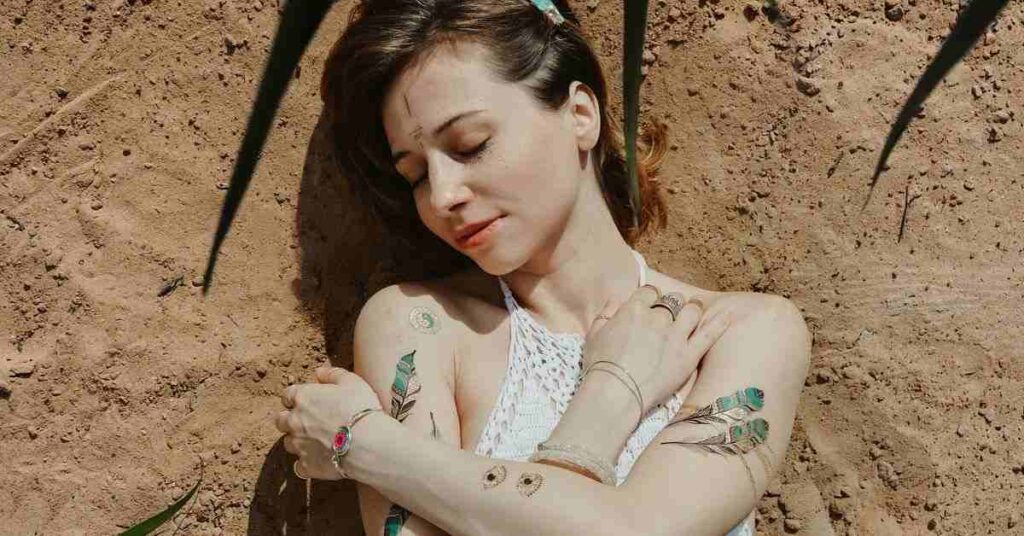 Tanning on dry, dehydrated, and flaky skin can give patchy streaks and an uneven tanned look.
Also try to avoid using body or face products that contain lactic, citric, and glycolic acid 24 hours before the spray tanning session. Products containing these ingredients can make the pigment fade faster.
Avoid Oil-based Moisturizer
Oil-based moisturizers will prevent the tanning solution from getting absorbed by your skin as oil acts as a barrier on your skin.
Moisturizer or exfoliator will break down the pigment in the tan easily and the airbrush tan will not last long.
It is important to hydrate your skin before and after the tanning session. so, you can use lotions and moisturizers that do not contain oil.
Role of Your Hormone Level
How much darker your tan will be and how well the pigment develops depend on the hormone levels of your body.
It may sound weird but hormone levels play an important role in determining the color of your tan.
Often women complain that their skin does not take the tan well a week before their period. The hormonal level of your body fluctuates during this period of time.
To get that darker tanned look it is best to go for an airbrush tan around the time of your period.
Use a Topper
As spray tanning is a temporary form of tanning so, the color will fade away after some time even if you take proper care.
So, to make your tan last longer apply a moisturizer with self-tanning drops on a regular basis.
This will help boost your tan's brightness as the self-tanning drops contain color-correcting components.
How to Make a Spray Tan Last Longer
I will share with you some easiest and smartest ways to maintain your tan.
Tips to Maintain Proper Care Before and After Airbrush Tanning
To extend the life of your airbrush tan here are some tips you need to follow.
Wax and Shave
If you want to wax before the spray tanning session then, it is important to get it done 2 days before the tanning treatment.
Waxing just before the spray tanning session can block the absorption of the tanning solution as the wax residue will block the pores. Waxing after the spray tanning session will wax the tan off from your skin.
If you want to shave then, it is necessary to do this at night before the tanning treatment to prevent the tanning solution from sticking.
Wear Loose Cloth
The tanning solution needs a minimum of 4 hours to get absorbed by your skin. So, to avoid patchy streaks and uneven tan wears loose dark cloth after the airbrush tanning.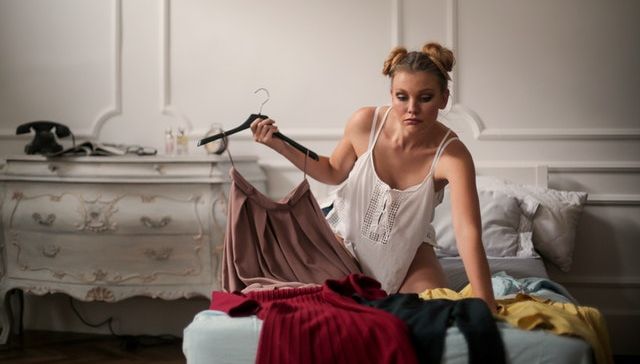 Wearing tight clothes can rub away the spray tanning solution. Do not apply any lotion or moisturizer before your first shower after the tanning session.
Avoid Shower
To make your airbrush tan last longer try to avoid washing your hands for at least 2 hours after the tanning session.
To prevent the tanning solution from getting washed away wait at least 10 hours before taking your first shower after the tanning session.
Try to avoid a hot shower as the tanning solution will come out very easily. After a shower does not rub your skin but just pat yourself with a towel gently.
Applying a good moisturizer or sunscreen is very important to keep your skin hydrated. You May Also Like: Useful Tips on How to Apply Self-tan on Your Back
These are some tips regarding how long airbrush tan lasts and, how to take proper care to maintain long-lasting color. A dark tan can last for up to 10 days. While a light tan will last for 5 days and a medium tan can last for 7 days.
Airbrush tanning is the most accessible form of tanning and can give that perfect bronzed look if proper care is taken. The color of your tan will last longer if your skin is properly hydrated.
So, follow these tips and get that dark, glowing tan for a longer period of time.