We recommend everything that we review independently and the opinions expressed here are our own. We may earn a commission when you buy through our links.
Disclosure
Self-tanning is another great option to get that perfect tan without spending long hours in the sun. The self-tanning products are available in different forms like cream, mousse, lotion, water, and oil. All of these products work in their own way to help you get that glowing tan.
My clients often ask me which products should they use to get that desired dark tan. So, I suggest they use any of the self-tanning products depending on their skin type and the darker color they want.
I have already shared my opinion on some of the best tanning lotions, oil, and creams in my previous posts. If you want to know more about these products then, you can go through my post on Top 10 Indoor Tanning Lotions Without Bronzer
In this article, I will share the differences and similarities between tanning water and mousse. Both these products are very effective and can help you achieve that glowing sun-kissed look if used properly.
I will also share some information on tanning water and mousse sold by popular brands like the tanologist. So go through the article thoroughly before choosing the right product.
What Are The Differences And Similarities Between Mousse And Self-tanning Water?
Here are some differences and similarities between self-tanning water and mousse so, that it becomes easy for you to decide which one to go for.
1. Application
You can follow the same method while applying both of these products although they have different colors, ingredients, and textures.
Self-tanning water is mostly available as a spray so you just need to spray it all over your body or on the parts you want to get tan.
Then, rub it gently using gloves or a mitt. On the other hand, mousse can be easily applied using tanning wipes, mitt, gloves, or with bare hands.
2. Shaving
To get the desired result you should always shave your body properly for about 24 hours before using self-tanning water or mousse. The result noticed after using both of these tanners are almost the same.
3. Exfoliation
To get that perfect and even tan exfoliating your skin is very important before using these self-tanners.
Exfoliating your skin will remove the layer of dead skin cells and thus, help you get that perfect glowing tan.
4. Lasting
All self-tanning products like cream, mousse, water, or lotion usually have the same ingredients so, using any of them gives almost the same result.
A mousse lasts for almost a week if applied properly. Whereas self-tanning water also starts fading away after 5 to 7 days. More From Tanning Touch: Isle of Paradise Fake Tan Drops: Tested and Reviewed 2023
5. Moisturization
While using self-tanning water you do not have to moisturize your skin separately as it is a moisturizer itself.
Whereas you will have to moisturize your skin every day after using a mousse to prevent dry skin.
As most self-tanning water is a combination of moisturizer and tanner so, they are always preferable to lotions, mousse, or creams.
6. Color
Tanning water appears like water and they are colorless. While mousse comes in different colors. The color of the product does not matter until they give that perfect result.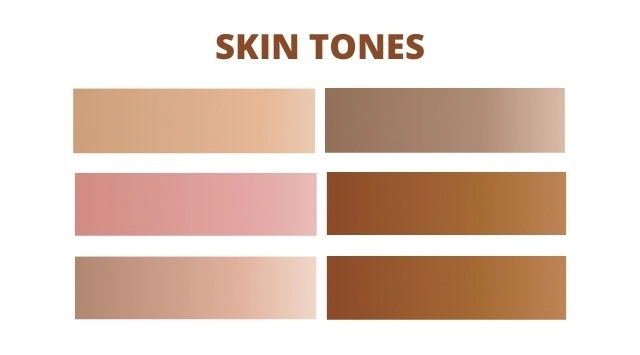 Both of these products are quite effective and can help you achieve the dark, even tan you want. You may also like to read: A Complete Guide to Choose the Perfect Spray Tan Shade
7. Drying time
Tanning water dries up faster than mousse as it is lighter than mousse. A self-tanning water dries up and develops within 10 mins whereas a mousse takes 20 to 25 mins to dry up and develops completely after 12 hours.
Which Is Better Self-tanning Water Or Mousse?
You can compare both of these products but cannot say one is better than the other. As mentioned above all self-tanning products like creams, mousse, lotion or water work the same way and almost gives the same result.
So, being a professional I always suggest my clients try out all of these products and choose the one that suits them the best. Proper application is important to get that perfect result.
Tanologist Tanning Water and Mousse
As I have mentioned above tanologist is a popular brand well-known for its self-tanning products. Here is a few detailed information on tanologist tanning water and mousse.
Which is Better Tanologist Mousse or Water?
Both the products by tanologist are equally effective and help you get that dark, glowing tan if used properly. However, my favorite is the tanning water as it dries up and develops very quickly. It is also a combination of moisturizer and tanner so, you do not have to use a moisturizer separately.
Tanologist mousse takes more time to develop completely and you also need to use a moisturizer after using the mousse to prevent skin dryness. So, although both these products work almost in the same way and give the same result still using tanning water is always best.
Can You Sleep With Tanologist Self-tanning Water?
As the tanning water dries up very quickly i.e., within 10 to 20 minutes so, it becomes easier for you to go to bed just after a few minutes. Avoid sweating and wearing tight clothes until the color develops completely as it can wash off the tanner.
---
Can You Take a Shower After Applying Tanologist Tanning Water?
You cannot take shower immediately just after applying the tanning water as the tanner can get washed off if not developed completely. You need to wait for at least 4 to 5 hours before taking shower so, that the color develops completely.
---
Take away
So, these are some of the differences and similarities between self-tanning water and mousse. Although most self-tanning products contain the same ingredients and give the same result, tanning water is better than the others from some perspectives.
You can try out both of these products and choose the one that suits your skin and is more convenient for you. If you want to use a well-branded product then, go for tanologist mousse and tanning water to get that perfect result.